BMC Announces Scholarship Winners

Congratulations to the 2017 Blue Moon Cruiser Scholarship recipients, Isaac Somerville and Isaac Stickler. The students are recommended by their school based on specific criteria. Seniors in an automotive field (mechanical or collision) who will be attending a 2 or 4 year school with the highest achievement in academics and co-op experience. They will receive a $1,000.00 scholarship for the 2017-2018 academic year. The graduates received a 25th year anniversary plaque and are also eligible to receive a 2018 Blue Moon Cruiser membership. Isaac Somerville is a graduate of Cumberland Perry Area Vocational Technical School who will be attending Pennsylvania College of Technology for Automotive Technology. Isaac Strickler is a graduate of Dauphin County Technical School who will be attending Pennsylvania Collect of Technology for Automotive Technology.



Ride into the Sunset

Come out and eat with Rick and friends at -

Front St. Diner 4003 Front St., Hbg on July 19th at 6:30 pm

For more info call Rick at 717-425-0390.




BMC Cruise to O'Reilly's Tap Room

This is a new venue for the Blue Moon Cruisers....let's make a GREAT showing. We are invited to the Best Western Premier Central Hotel in Harrisburg to O'Reilly's Tap Room & Kitchen, Saturday, August 19th from 5-8 on the patio. Food & draft beer specials, prizes and giveaways along with a DJ. Check out all the details on the events calendar ! The tap room is giving is great exposure, lets show are appreciation !!! Who knows, maybe we can grab a few new members along the way !!! Hotel is located at 800 East Park Drive, Hbg PA 17111 For more details, call Dana 717-432-8147


Ride to GTO Collection

This was a great time. Check out the pics.

Any club members interested in going to see Gary Caves GTO Collection (over 100 cars), there will be a trip to his garage on Saturday July 15. We will meet at the Carlisle Walmart just off interstate 81 and route 34 (Hanover St) leaving at 10 AM. We will stop for lunch prior to arriving at Gary's garage for a 1o'clock appointment. A sign up sheet will be available at the next club meeting on June 27. If you can't make the meeting, call Paul at 717-258-9435 or John at 717-574-1426 to reserve a spot.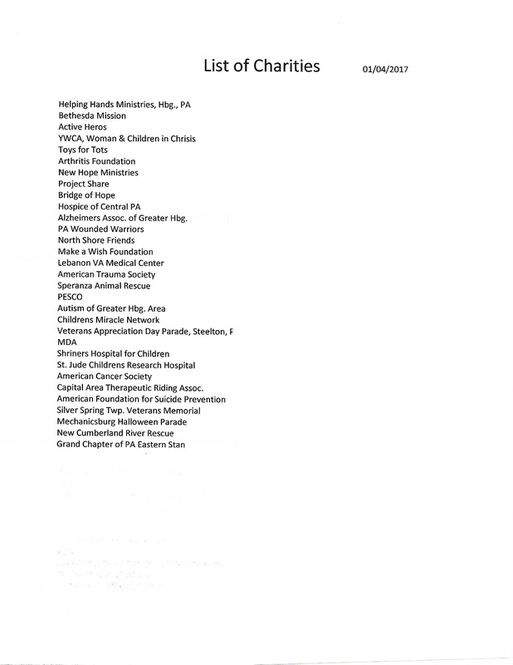 Club Charitable Donations

At our cruise-in's and car shows we ask for a voluntary donations.
The money we received was then donated among 31 charities in the
amount of $ 9,960.76 for 2016.

I would personally like to congratulate and thank every member for their
support. Please Note: BMC has supported our local charities for our
entire 25yrs. in existence, and will continue to do so.

Thank You,
Dana Moore, President



---
Corrections to Roster Book

Anyone with correction to the information in the 2017 Roster Book please contact Glenn Martin at 717-561-1479 or Donna Savidge at 717-766-4936


Discount on Auto Parts

Fisher's Auto Parts - Mechanicsburg store only is offering a discount on parts for BMC members. Please show membership card. Discount will vary based on parts It should be in the 10 to 15 percent range.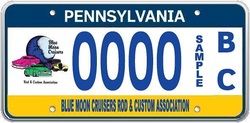 The Blue Moon Cruiser Rod & Custom Association has been approved by PennDOT to issue Pennsylvania specialty registration plates to club members. These plates are sold in numeric order. The next available number is 114. Please contact John Kaufman directly at 717-574-1426 for more details and to place your order.


---



Remember BMC member number #787 when donating


---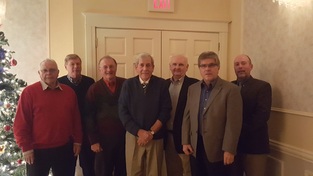 2017 Officers and Executive Committee
President - Dana Moore
Vice President - Glen Keller
Secretary - Alan Hiler
Treasurer - Glenn Martin
Executive Committee - Simon Williams, John Kauffman, John Rudy


---